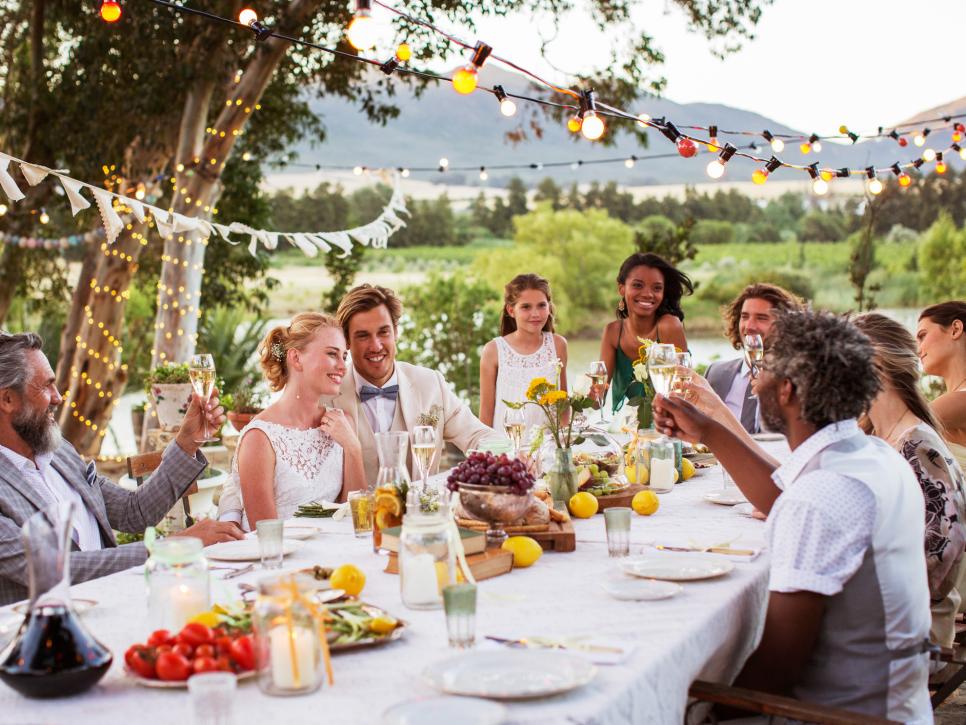 Planning for an outdoor wedding gives a caterer a much new set of challenges as compared to an indoor venue. You can still have the most spectacular experience even if you prefer an outdoor setting, you just need to be well prepared for whatever unpredictable climate or circumstance that might occur. Working with wedding catering Auckland is an experienced caterer, and a great choice that will assure that everything plan will be well executed regardless of what Mother Nature throws along the way.
Assume the Worst for the Weather – and for Your Wedding Catering
Regardless of your intended time of the year to tie the knot, you simply cannot trust the weather. Is it much better to expect that the worst things might occur and assure yourself that you're prepared enough for it.
Back up plans are needed just in case inclement weather strikes. It is not just for the location of your wedding ceremony but also for the reception.
There are numerous outdoor venues that offer alternative spaces that can hold both the ceremony and the reception if an outdoor event is not possible due to the weather condition.  
Provide Indoor Access for Your Wedding Caterer Whenever Possible
Keep in mind that it's not always possible to have a convenient structure where your catering service can prepare, set up, plate and even stage. It would be better to offer your caterer the best conducive area for them thus a better experience for your guests will follow.
It is suggested to at least provide a tent for shade and protection and even a generator since most dishes need to be kept in their appropriate holding temperature to avoid foodborne illness.
However, if those things aren't an option, don't stress yourself too much. Your outdoor wedding caterer has enough knowledge on how to respond to such circumstance. They will tell you what is feasible or not. Just follow their lead and you'll surely have the perfect event that you've been always dreaming of.
Plan Your Wedding Catering Menu for the Weather & Conditions
In choosing the menu for your big day, be sure to be aware of the weather and your surroundings. The best approach for this is to allow your caterer to recommended dishes that may fit in the theme selected to ensure that best dining experience for the guests will be achieved regardless of the location of the event.
Food Planning Options and Ideas:
 Buffet

– A buffet is a great idea for wedding catering. Adding a touch of creativity, this can turn to be elegant, fun and simple at the same time. With buffet catering, your guests can help themselves and it minimizes the number of servers needed.

Sit Down Catering

– This is a much formal option for wedding catering. Your menu is comprised of several courses, with two main courses for your guests. A courteous and friendly server play an essential role in your special day.

   Finger Foods

– This can be great as an appetizer and even to the other courses of your meal. Finger foods are a popular choice at weddings.  
   Drinks

– It can vary depending on your likeness to serve non-alcohol or a combination of alcohol and non-alcohol beverages for your guests. This is also dependent on your budget whether you'll serve wine, beer, or have a full bar.